Servier Indonesia
Committed to Therapeutic Progress to Serve Patients needs
Founded to serve health, Servier is a global group governed by a Foundation that aspires to have a meaningful social impact, both for patients and for a sustainable world. With its unique governance model, it can fully serve its vocation with a long-term vision: being committed to therapeutic progress to serve patient needs. The 21,400 employees of the Group are committed to this shared vocation, a source of inspiration every day. Headquartered in France, Servier relies on a strong geographical footprint in over 150 countries and achieved a revenue of €4.9 billion in 2021/2022. Everything we do is designed to improve the lives of the patients we serve.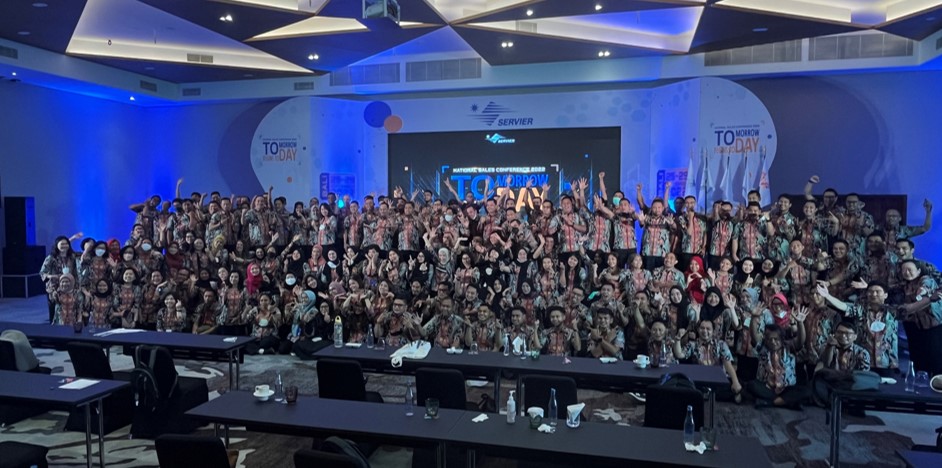 Servier Indonesia was established in 1987 under PT Parvico Bersaudara and legally founded as PT Servier Indonesia in 2005.
We are focusing on 4 therapeutic areas: Cardiovascular disease with Trizedon (trimetazidine), Coralan (ivabradine) and Cosyrel (bisoprolol, perindopril); Hypertension with Coveram (perindopril) and Triplixam (perindopril, indapamide, amlodipine); Metabolic with Diamicron (gliclazide MR) and Arcalion (sulbutiamine); and Chronic venous disease with Ardium (MPFF).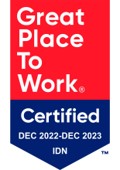 Servier Indonesia certified as a 'Great Place to Work' in December 2022.
It shows our commitment to build a strong positive culture at work and support the productivity of our employees.